Celebrating 25 Years of the ADA
at the Disability Unity Festival
in San Francisco!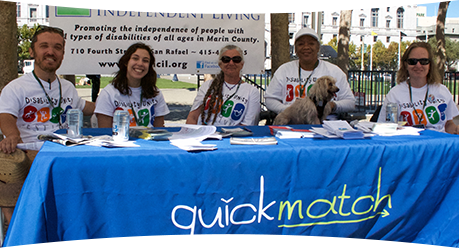 Congratulations to everyone from all your
friends and partners of QuickMatch!
meet QM caregiver,
Hui Hong
Hi, my name is Hui Hong (Shirley). I like communicating with others, listening to them and making them feel happy. I am outgoing, honest, patient and caring. I hope to make disabled and elderly people no longer feel lonely. If you are interested in hiring me, please contact me. Thank you. (I am willing to work for English speakers.) See a video of Johnisha
Let's get started…
So you want to join QuickMatch? Fantastic!
To get started, click one of the three choices to the right and then send us an email. It's that easy!
One of our QM reps will contact you within two business to discuss how we can get you started with QuickMatch!