Celebrating 25 Years of the ADA
at the Disability Unity Festival
in San Francisco!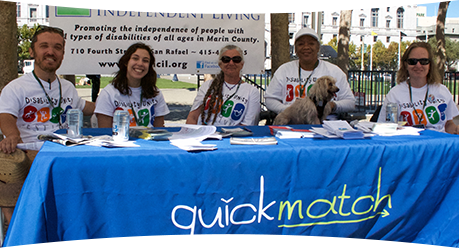 Congratulations to everyone from all your
friends and partners of QuickMatch!
meet QM caregiver,
Bernette
I am currently a student at Missouri College for medical assistant. I am a mother of 4 beautiful girls. I have helped people most of my life. I have done home health, hospice, senior care, stroke patients and I have enjoyed it all. I believe God has put angels everywhere to tend to one another. I've been employed the past 16 years at Des Peres Hospital.
Let's get started…
So you want to join QuickMatch? Fantastic!
To get started, click one of the three choices to the right and then send us an email. It's that easy!
One of our QM reps will contact you within two business to discuss how we can get you started with QuickMatch!